Fall Braising & Roasting (September 2012)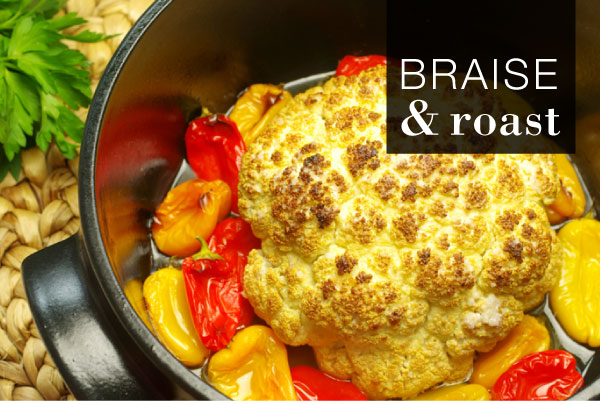 A renaissance is underway. After a few decades of frozen meals, fast-food drive-thrus, and eating out, people are returning to their kitchens to cook for themselves. There's a desire to know what goes in their food, to control food costs, and to eat well while staying trim.
IN THIS ISSUE, it's back to school, cooking school! We explain two cooking techniques that are perfect for the season ahead, braising and roasting. We share just what each technique offers, and apply the knowledge to some delicious recipes: braised short ribs, roasted vegetables, and the perfect roasted chicken.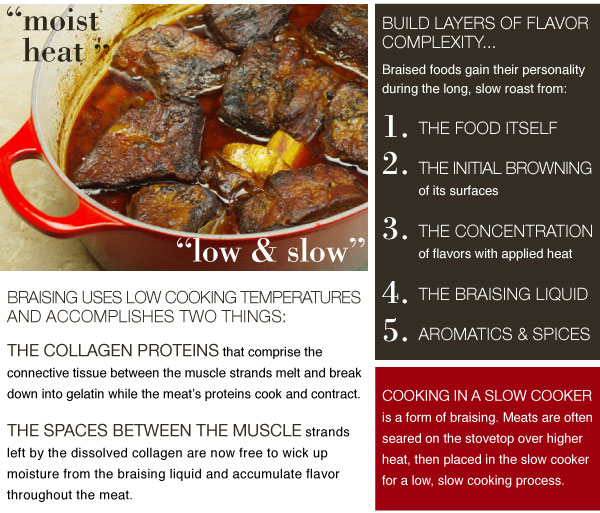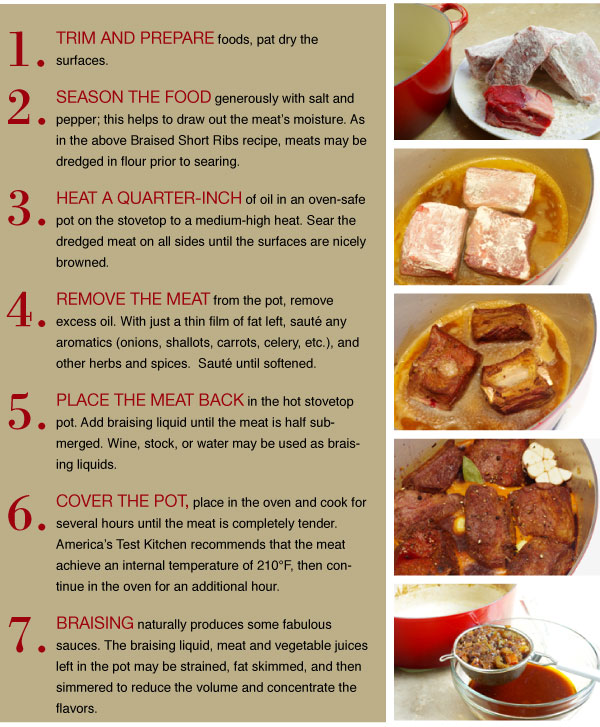 LE CREUSET 3.5 QT. BRAISER

Make it a one dish meal with this pot that moves from searing on the stove to moist roasting in the oven.

OXO SILICONE-TIPPED TONGS


An essential tool when searing foods. The long handles provide safe turning of foods while browning all sides.

LE CREUSET 5.5 QT.
ROUND FRENCH OVEN

Enameled cast iron pot that proves to be a kitchen workhorse for braising, roasting, soups, and more.

ALL-CLAD 6.5 QUART
SLOW COOKER

Slow cooking is a form of braising. This appliance simplifies cooking at low, slow temperatures all year long.

EASY RELEASE
GREASE SEPARATOR

Pan sauces are easy with this unique design. Just pull the trigger to release stock or gravy and leave the fat at the top.


CUISINART 6 QT. ELECTRIC PRESSURE COOKER

Achieve fast results with pressure cooking – tender results in 70% less cooking time. Now easier than ever!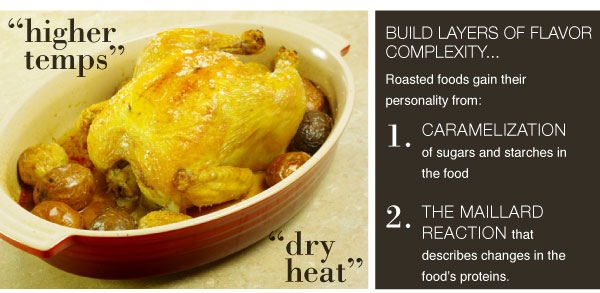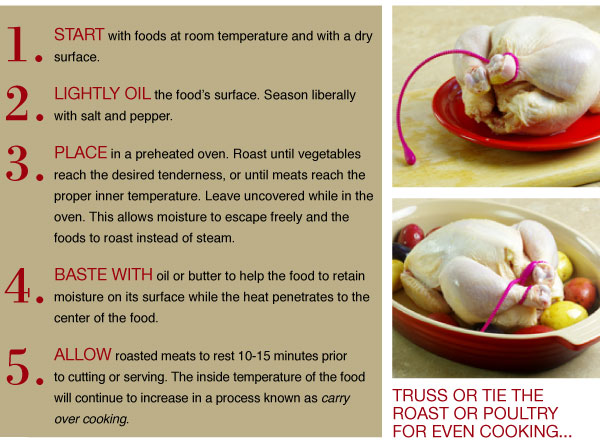 LE CREUSET
5 QT. OVAL FRENCH OVEN

The perfect shape for poultry, roasts and accompanying
vegetables. Versatile – moves from stove to oven to table.

LE CREUSET
BAKING DISHES


These stoneware baking dishes from Le Creuset are truly multi-purpose. Use them for roasting, baking, serving or storing.


Truss chickens, or tie roasts with these reusable silicone ties that are heat tolerant and fasten securely. Ingenious!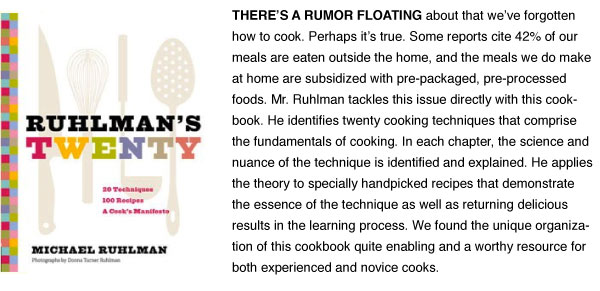 Challenge yourself to learn a new cooking skill,
and create some delicious flavors in your kitchen.

From all of us at Kitchen Kapers

Questions or Comments? Email us at customerservice@kitchenkapers.com
Did someone forward this message to you?
Sign up for our emails, we'll let you know what's new and keep you up-to-date with special sales and promotions.
Email this newsletter to a friend:
Like | Follow | Share | Learn | Ask

Kitchen Kapers | 1250 Marlkress Road | Cherry Hill, NJ 08003 | 800-455-5567
Copyright © 2012 Kitchen Kapers/Acorn Advisors.
All Rights Reserved. Reproduction in whole or in part without written permission is prohibited.