Grill Anything - Bread, Pizza, Fruit & More! (June 2012)
Grilling isn't limited to just meat. You can make an entire meal on the grill. Fresh bread straight from the grill, delicious and healthy grilled vegetables, plus caramelized fruit with beautiful grill marks. Be inspired by the many ideas in our latest newsletter.
Printer-friendly PDF version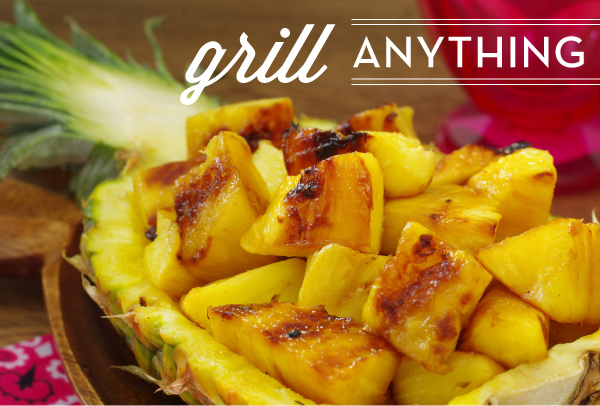 It's cooking at its essence - food and fire, and not much in between the two. Whether smoldering or searing, the grill imparts unique flavors while transforming food into something particularly delicious and satisfying for summer eating.

IN THIS ISSUE, we fire up the grill for some fresh bread, tender vegetables, and warm fruits. It's a side of the grill that's less well-known, but just waiting to be explored and enjoyed. Light the grill, and let's go to the outdoor kitchen!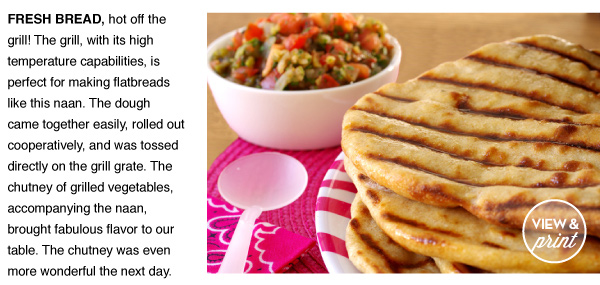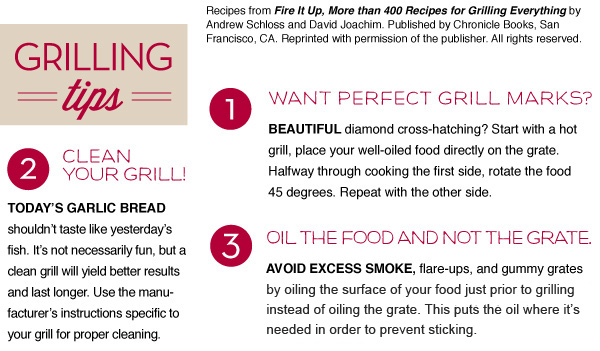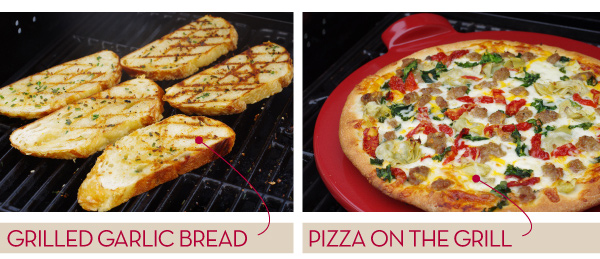 EMILE HENRY
14.5" ROUND PIZZA STONE

Perfect for the grill or oven, this Flame-Top ceramic stone heats pizza and breads evenly while tolerating high temperatures. Beautiful enough for serving on the table. Keeps food warm off the grill, too!

MR. BAR-B-Q

HYDRO GRILL BLASTER

Designed to easily blast away messy food particles after cooking, this ingenious stainless steel brush lets you steam clean your grill's cooking grid. Just fill with water and squeeze the trigger!

EMILE HENRY
18" x 14" PIZZA STONE

Emile Henry's Flame-Top rectangular pizza stone has all of the great features of their round stone but offers more cooking versatility. Grill a whole meal atop this remarkable baking stone.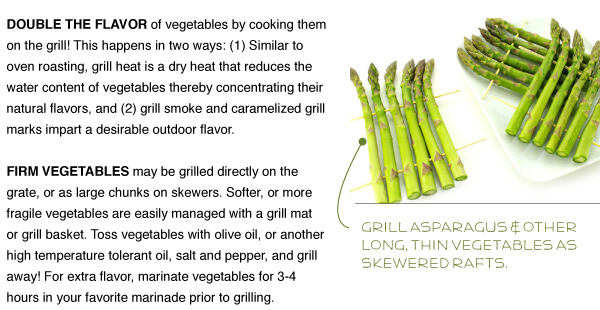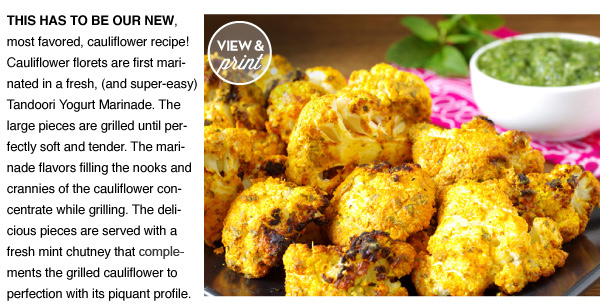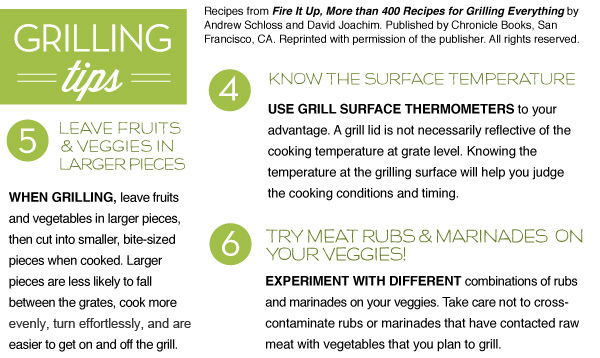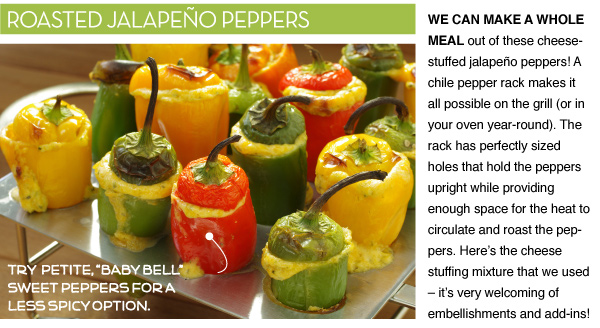 STAINLESS CHILI PEPPER
GRILLING RACK

Hot off the grill. Stainless Chili Pepper Grilling Rack from Steven Raichlen lets you roast 18 stuffed chili peppers. Also includes a handy stainless pepper corer. Watch out for those hot pepper seeds!


CAST IRON
GARLIC BAKER

Roasting garlic brings out the natural sweetness and complex flavors while mellowing the assertive bite when raw. Roast whole heads right on your grill, perfect for grilled garlic bread! Includes a silicone squeezer.


CHARCOAL COMPANION
  NON-STICK KABOB SET


Keep your kabobs neatly on the grill with this non-stick rack that lets you turn your kabobs without having to pick them up. Kabobs have never been this easy! Set includes rack and six 13 " skewers.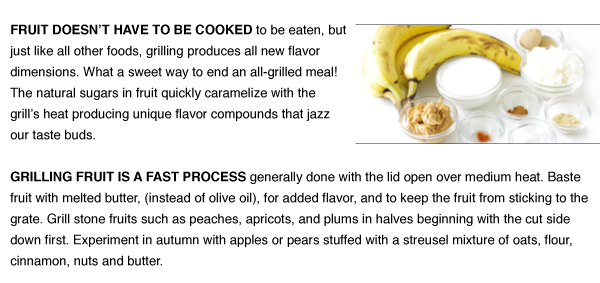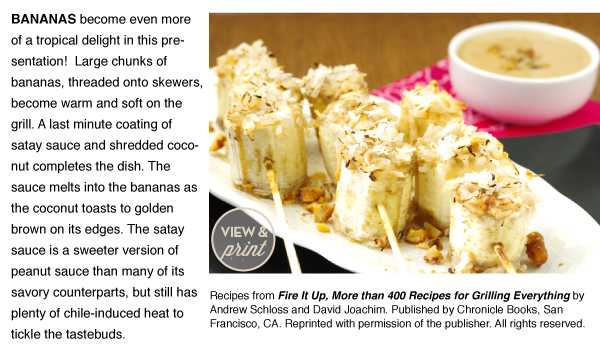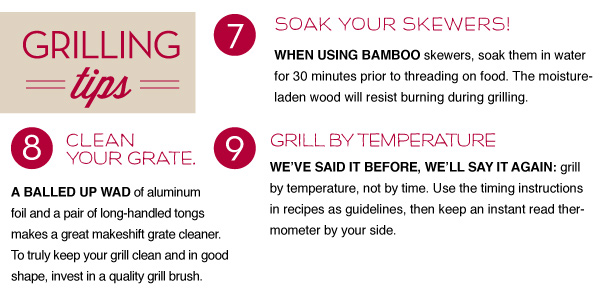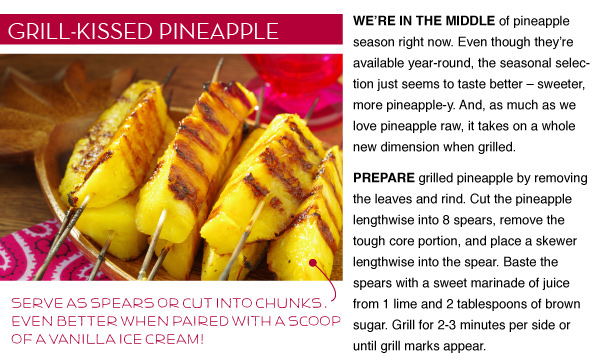 Have fun expanding your repertoire of grilling masterpieces!
From all of us at Kitchen Kapers
Like | Follow | Share | Learn | Ask

Kitchen Kapers | 1250 Marlkress Road | Cherry Hill, NJ 08003 | 800-455-5567
Copyright © 2012 Kitchen Kapers/Acorn Advisors.
All Rights Reserved. Reproduction in whole or in part without written permission is prohibited.