Asian Appetizers (February 2013)
3 easy Asian dumpling recipes, plus all the tools you'll need and helpful step by step techniques!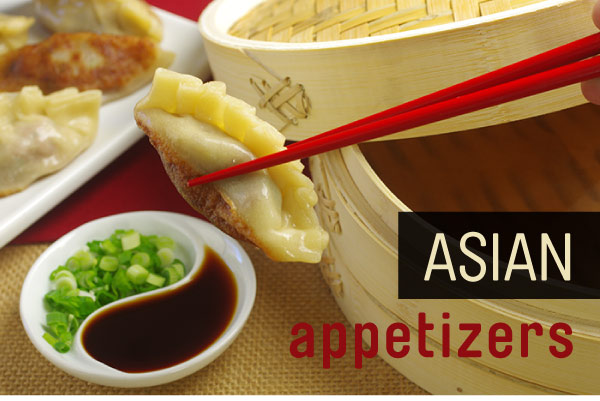 Like us, everyone seems to enjoy pot stickers. Whether an appetizer or an entire meal, the special flavors are enticing. Pot stickers are part of the larger family of Asian dumplings, and just one of the many small bites that might be part of a dim sum experience.
IN THIS ISSUE, we consider a few Asian specialties from the dumpling family with three fillings that demonstrate three shapes, and three different cooking methods. We have Pork and Cabbage "half moons" that are boiled, Vegetable "big hugs" that are steamed, and Beef and Scallion "pleated crescents" that are panfried. You'll find out just how easy and delicious they are to make at home!


















BREVILLE
ELECTRIC WOK


Self-contained wok and heating element lets you sear like a traditional wok without the need for a gas burner. Non-stick interior and 15 heat setings.


CERAMIC
GINGER GRATER


Fresh ginger is tough and stringy. This Asian-style ceramic grater easily grates ginger without losing all the flavorful juices.


Perfect utensil for scooping up boiled or deep-fried foods. It features woven stainless steel wire and a long stainless handle for safety.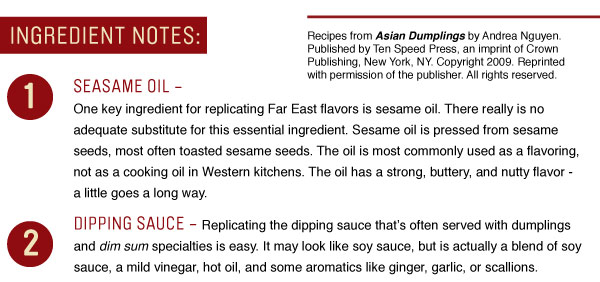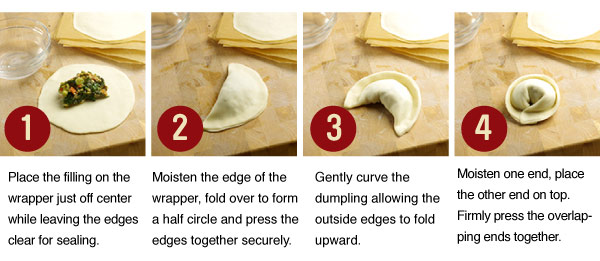 HELEN CHEN


BAMBOO STEAMER


Steam dumplings, vegetables, whole fish and other foods in this two-tiered bamboo steamer with woven lid.

SHUN
CLASSIC KNIVES


Style and precision! Shun Classic Knives are prized for their thin cutting edges and exceptional sharpness.


Choose from our assortment of ceramic asian-style dipping and sushi dish sets and create an authentic experience.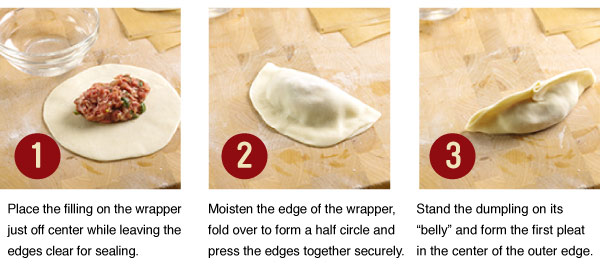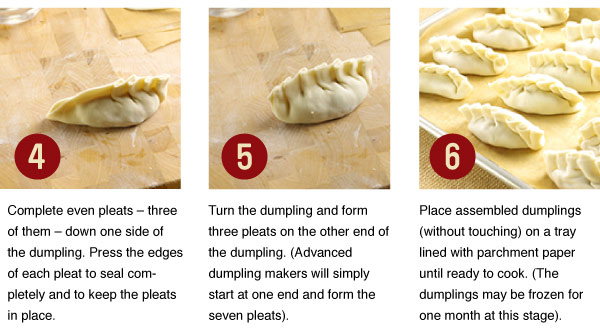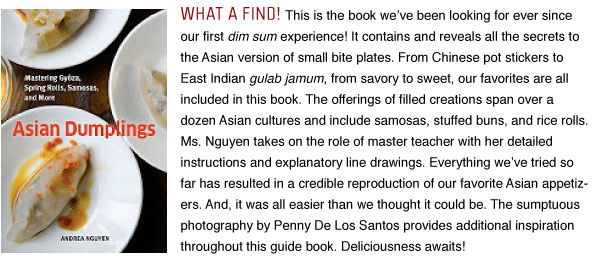 Add a Little Far-East Flavor to Your Appetizer Menu!

From all of us at Kitchen Kapers


Questions or Comments? Email us at customerservice@kitchenkapers.com

Sign up for our emails, we'll let you know what's new and keep you up-to-date with special sales and promotions.
Like | Follow | Share | Learn | Ask

Kitchen Kapers | 1250 Marlkress Road | Cherry Hill, NJ 08003 | 800-455-5567
Copyright © 2013 Kitchen Kapers/Acorn Advisors.
All Rights Reserved. Reproduction in whole or in part without written permission is prohibited.