Crepes - Savory & Sweet (April 2013)
Crepes are easy and amazingly versatile -- the perfect spring fling!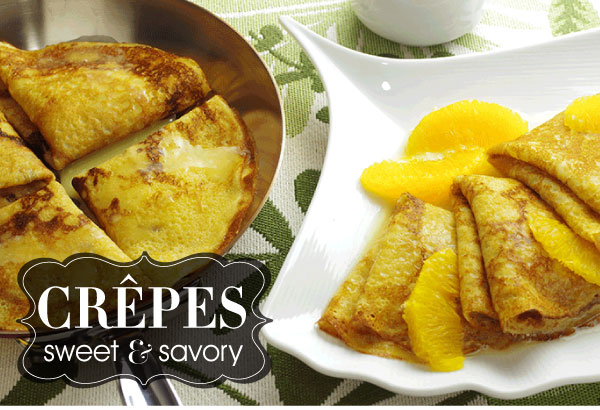 Light and delicate, sweet or savory, crêpes are experiencing a renaissance and gaining renewed appreciation as an impressive, yet deceptively easy entree or dessert presentation.
IN THIS ISSUE, we're joining the crêpe revival by delving into the basics of making crêpes, then enjoying them folded in a sweet citrusy crêpe, a savory seafood crêpe, and finally stacked in a very remarkable Gâteau de Crêpes. Crêpes beg for improvisation and we get you started with some inspirational ideas.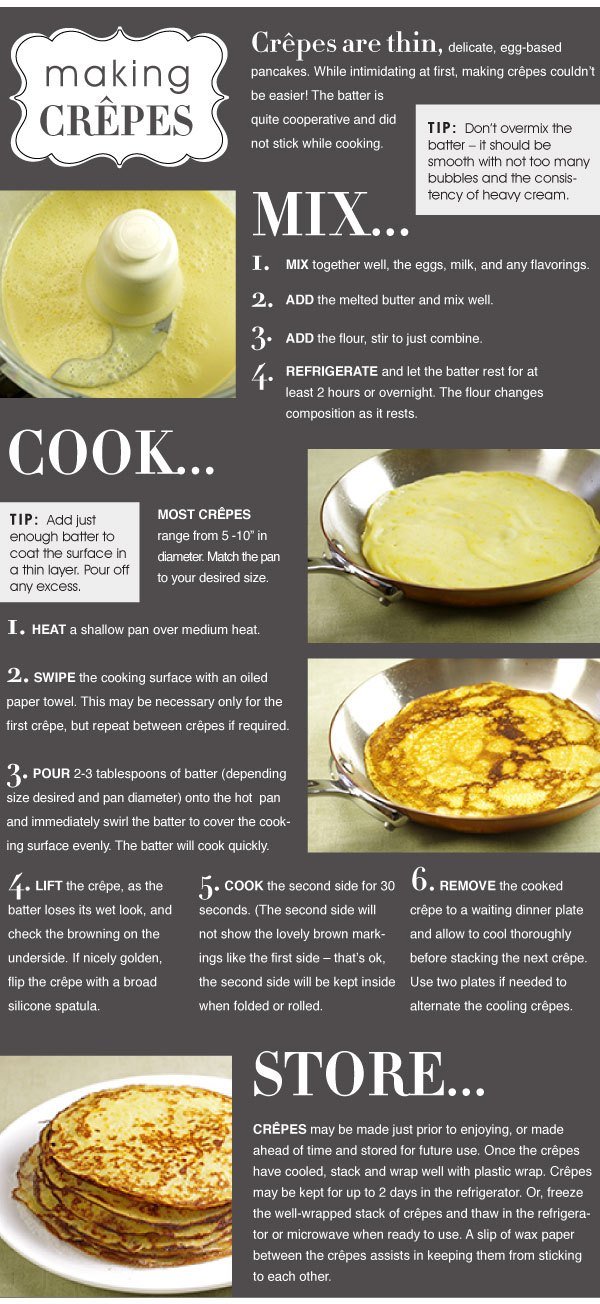 Always a kitchen workhorse, the diamond-infused surface is safe and nonstick. Perfect, too, for eggs and omelets.


The shallow sides of this classic steel crepe pan allow easy access and turning of your crepes.


This heavy-duty enamel on cast iron pan is perfect for making crepes and includes a wooden crepe spreader.

Browse all of our crepe pans, electric crepe makers, crepe spreaders, tools, whisks, cookbooks, jams and more.


This clever zester has been a best-seller for several years. Quickly turn citrus peel into lacy zest in seconds.


A well-designed batter bowl and batter dispenser makes baking cleaner and easier. Goodbye to all those messy spills!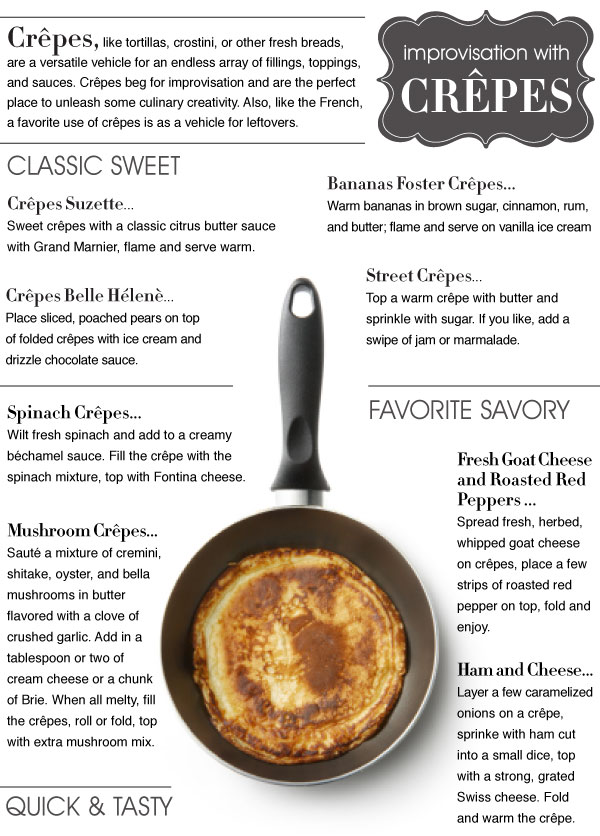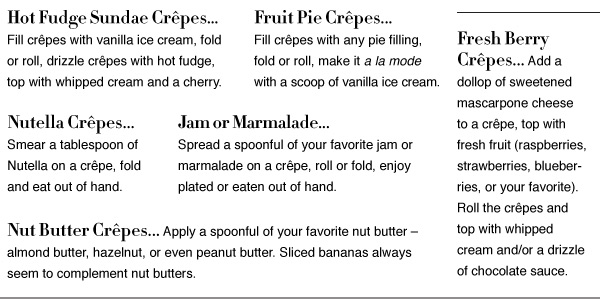 It's like summer in a jar! Fresh berries have been combined with cherries to make this wonderful jam. Layer between crepes or use as a filling.


Everything you need to make delicate and delicious French crepes is here, from whisks and batter bowls to crepe pans, turners and recipe books!

A delectable mixture of Vermont maple syrup and sweet honey combine to create one killer and velvety caramel sauce! Perfect topping for crepes and more!




Take pleasure in rediscovering crepes and
unleashing some culinary improvisation in the process!

From all of us at Kitchen Kapers
Questions or Comments? Email us at customerservice@kitchenkapers.com

Sign up for our emails, we'll let you know what's new and keep you up-to-date with special sales and promotions.
Like | Follow | Share | Learn | Ask

Kitchen Kapers | 1250 Marlkress Road | Cherry Hill, NJ 08003 | 800-455-5567
Copyright © 2013 Kitchen Kapers/Acorn Advisors.
All Rights Reserved. Reproduction in whole or in part without written permission is prohibited.