Holiday Cookie Decorating (December 2013)
It's holiday cookie baking time.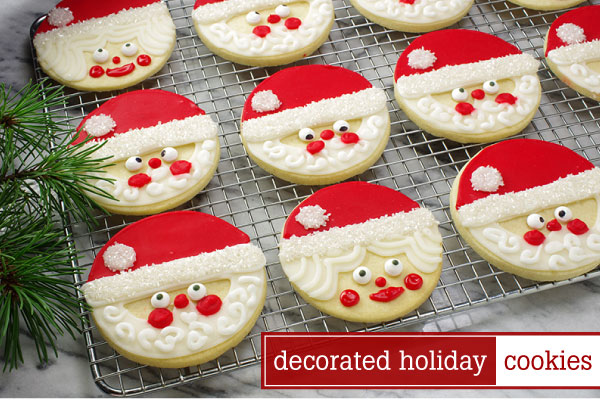 Unleash your creativity with some easy, edible art. Rolled sugar cookies frosted and embellished create plenty of visual appeal on the cookie plate for sharing and giving.
IN THIS ISSUE,
we're focusing on just one of the many cookie traditions we enjoy this time of year: rolled, cutout sugar cookies frosted to perfection. We have the tips and techniques you'll need for creating
Santa Claus Faces
, cool
Peppermint Stars
, and a three-dimensional
Santa's Sleigh.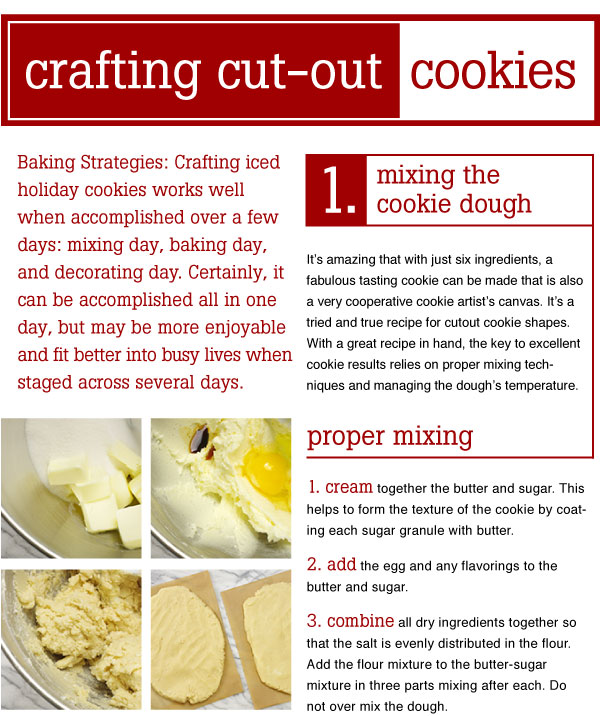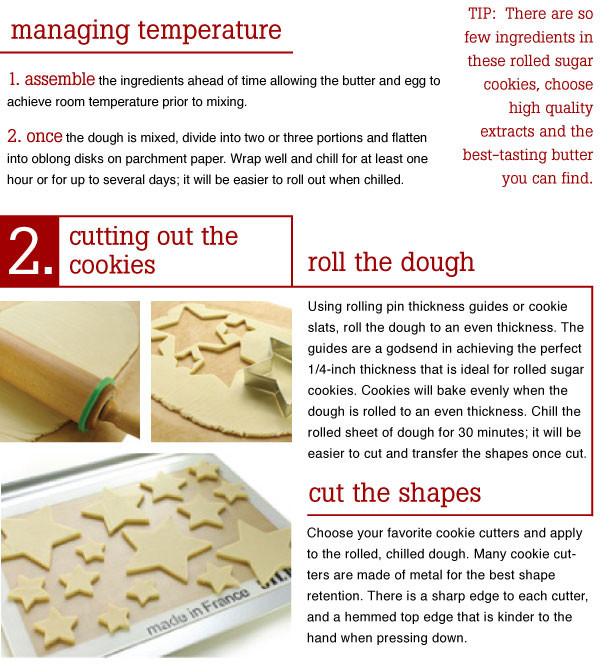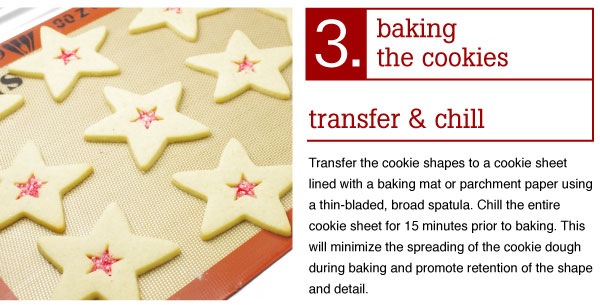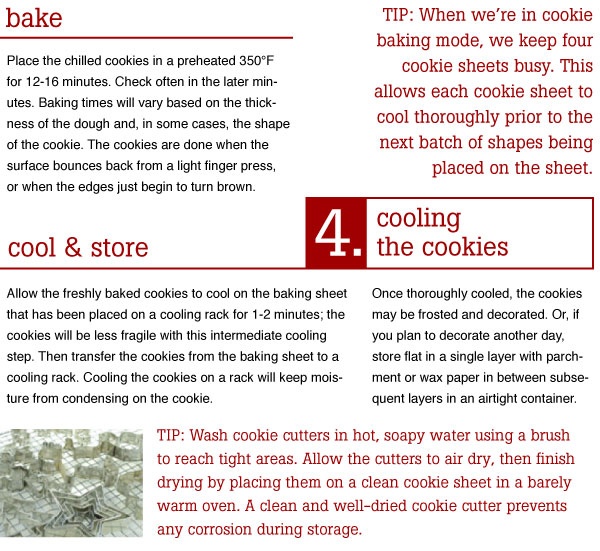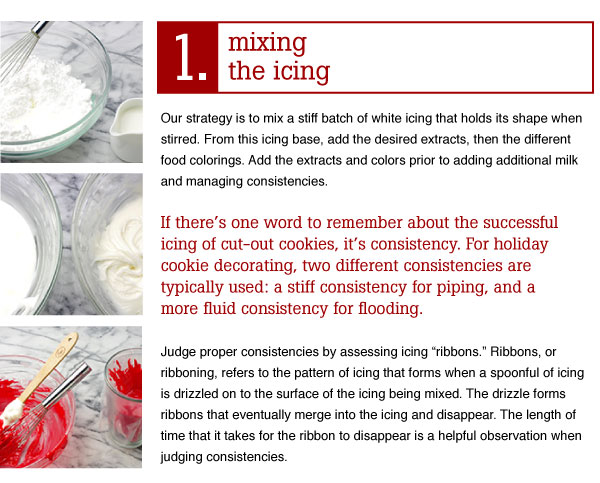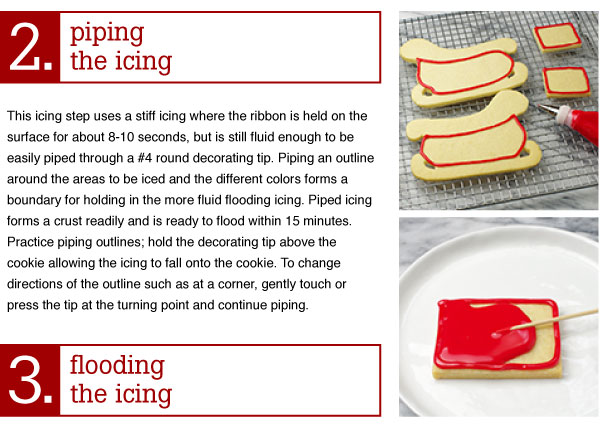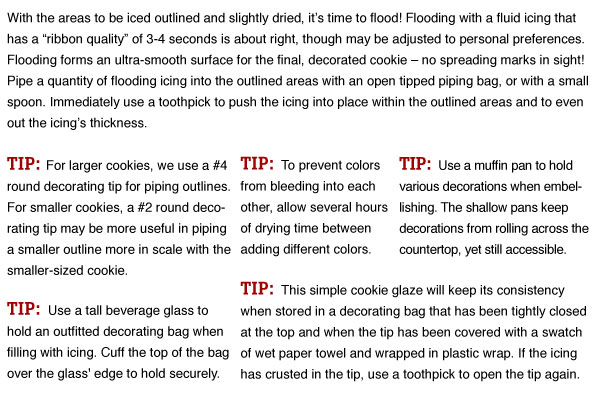 KITCHENAID
STAND MIXER

A kitchen workhorse, especially during baking season! This is a great investment for years of baking all year round!

NEW!
OXO COOKIE PRESS

OXO updated the design with a level handle instead of the harder to squeeze trigger handle.

COOKIE
BAKING SHEETS

We keep four baking sheets busy when baking. Quality pans result in evenly baked cookies every time.

COOLING
RACKS

Cooling cookies is an essential step. Several cooling racks are needed as cookies are baked and readied for decorating.

ROLLING
PINS

Wooden or marble, traditional or French, we have the perfect rolling pin for cookies, and pie crusts. Create an heirloom!

SILICONE
BAKING MATS

Silicone baking mats are ideal for cookie baking. They create a nonstick surface every time. Reusable again and again.

COOKIE
CUTTERS

We have an awesome collection of cookie cutters with some great new designs. Unleash your creativity!

WINTER WONDERLAND
SPRINKLES

Jar of decorating sprinkles contains White Snowflakes, Green Trees, Ice Crystals and Red Winter Berries.

TRADITIONAL
ITALIAN PIZZELLES


Choose from the easy to clean nonstick finish or the more traditional natural finish pizzelle maker.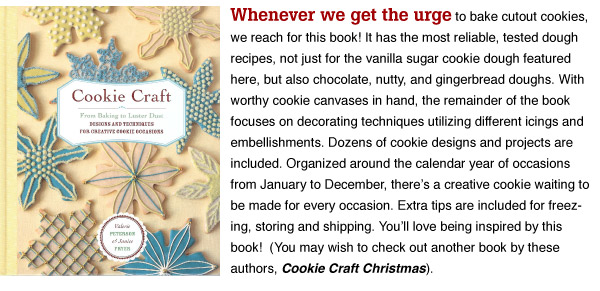 Enjoy the season ahead, the pleasures of cookie-baking and memory-making!

From all of us at Kitchen Kapers
Questions or Comments? Email us at customerservice@kitchenkapers.com

Sign up for our emails, we'll let you know what's new and keep you up-to-date with special sales and promotions.
Like | Follow | Share | Learn | Ask

Kitchen Kapers | 1250 Marlkress Road | Cherry Hill, NJ 08003 | 800-455-5567
Copyright © 2013 Kitchen Kapers/Acorn Advisors.
All Rights Reserved. Reproduction in whole or in part without written permission is prohibited.