Pasta Perfection (March 2013)
Perfect your pasta cooking technique while trying three new, fabulous pasta recipes!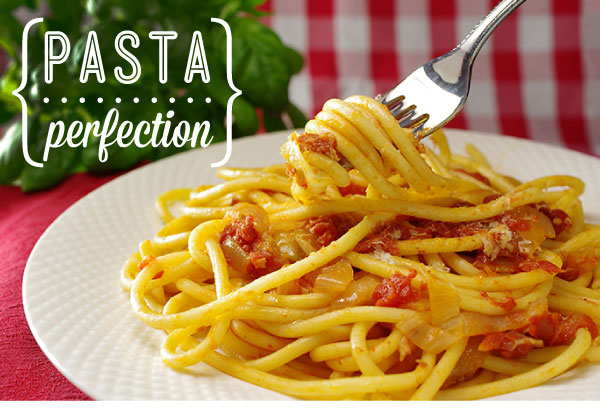 Whether one of many courses, or the primary meal event, a great pasta dish satisfies all those invited to the table. With hundreds of shapes and sauces, the gratifying possibilities are endless.
IN THIS ISSUE, we're cooking up some fabulous pasta dishes under the guidance of everyone's favorite Italian-American cook, Lidia Bastianich. We'll school you on cooking pasta perfectly, and tossing it with delicious sauces. We have a hearty Rigatoni Woodsman Style, Orecchiette with Artichokes and Bacon, and Bucatini with Pancetta, Tomato, and Onion. Buon appetito!


Italian proverb
A tavola non s'invecchia.
"At the table, one never grows old."

Ciao, from all the folks @ Kitchen Kapers
Questions or Comments? Email us at customerservice@kitchenkapers.com

Sign up for our emails, we'll let you know what's new and keep you up-to-date with special sales and promotions.
Like | Follow | Share | Learn | Ask

Kitchen Kapers | 1250 Marlkress Road | Cherry Hill, NJ 08003 | 800-455-5567
Copyright © 2013 Kitchen Kapers/Acorn Advisors.
All Rights Reserved. Reproduction in whole or in part without written permission is prohibited.