Picnic Salads (June 2013)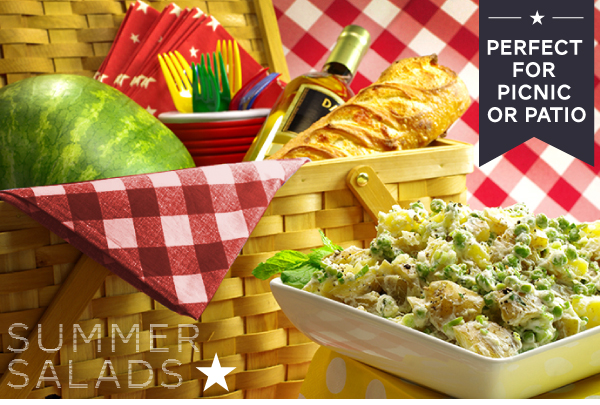 It's prime time for a picnic! Connect with the outdoors with a meal enjoyed while dining al fresco! Whether your table is at a far away location, a blanket in a grassy meadow, or simply as close as your own patio deck, it's time to relax and enjoy the great outdoors.
IN THIS ISSUE, we're packing a picnic with some fabulous summertime salads. You'll find a pesto-laced vegetable salad, a fresh twist on potato salad, and an Asian-inspired coleslaw. Learn handy tips and easy tricks for making appetizing vegetable salads that are so delicious!


Relax and enjoy the great outdoors by packing a picnic sometime soon!

From all of us at Kitchen Kapers
Questions or Comments? Email us at customerservice@kitchenkapers.com
Sign up for our emails, we'll let you know what's new and keep you up-to-date with special sales and promotions.
Like | Follow | Share | Learn | Ask

Kitchen Kapers | 1250 Marlkress Road | Cherry Hill, NJ 08003 | 800-455-5567
Copyright © 2013 Kitchen Kapers/Acorn Advisors.
All Rights Reserved. Reproduction in whole or in part without written permission is prohibited.