Thanksgiving Potatoes
(November 2013)
Thanksgiving Dinner Sideshow - Potatoes!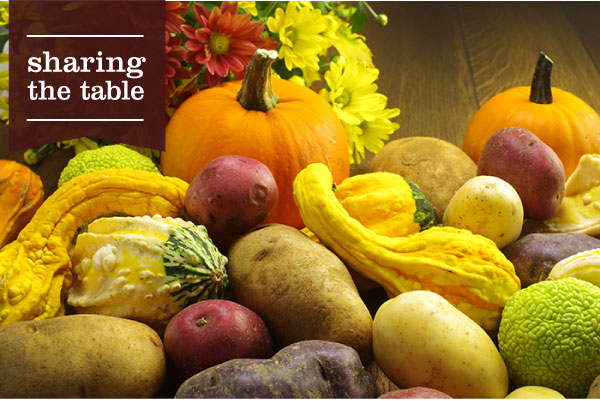 Thanksgiving is such a great American holiday! Itís a uniting event celebrated all across the country. The holiday's centerpiece is the table we share with others on that day. It's a flexible feast with a personality thatís full of both tradition and innovation.
IN THIS ISSUE, while others are "talking turkey," weíre focusing on the potatoes. We've had Thanksgiving celebrations without turkey (vegetarian years), but never a table without potatoes! We're serving Istrian Potatoes, a Parmesan Potato Gratin, and an unusual twist on Twice-Baked Potatoes. Also, we share our tips for better Mashed Potatoes and Gravy.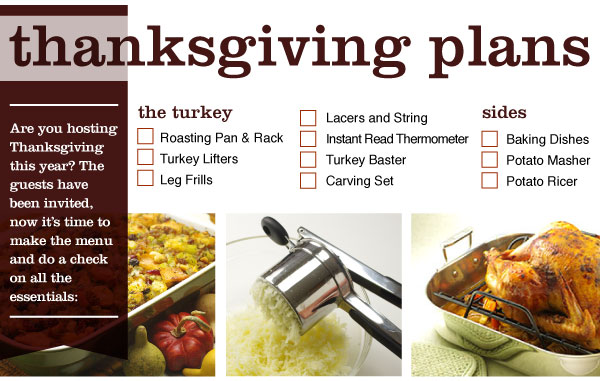 <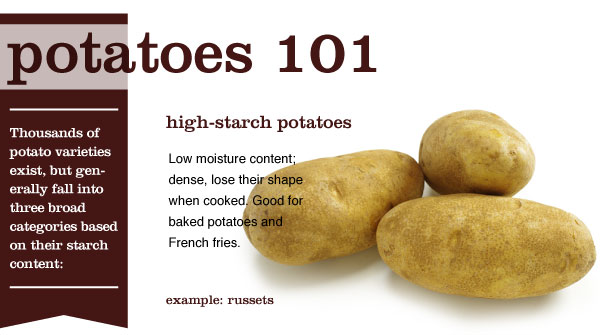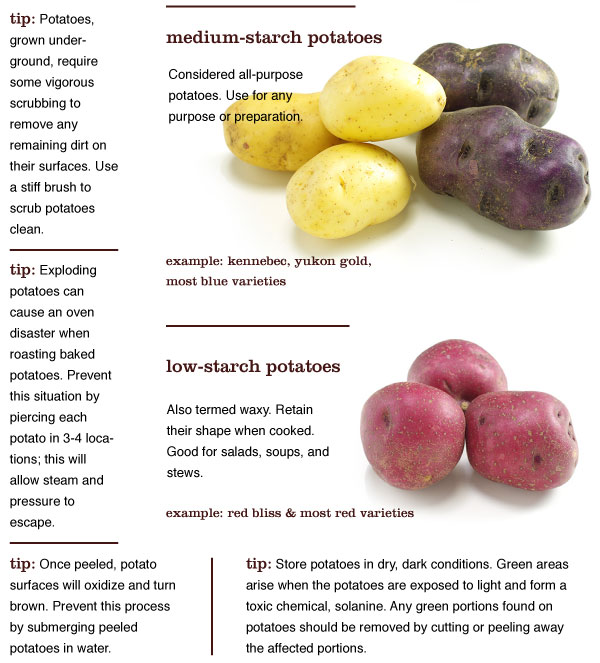 POTATO
SCRUBBING GLOVE

Effective and fun! These gloves make scrubbing potatoes a quick and easy task for helpers of all ages.

OXO
POTATO RICER

Use a ricer for the fluffiest potatoes. Fill the large hopper and press the potatoes through. Perfect texture!

Keep multiple peelers and put all hands to work in peeling and prepping all of the root vegetables.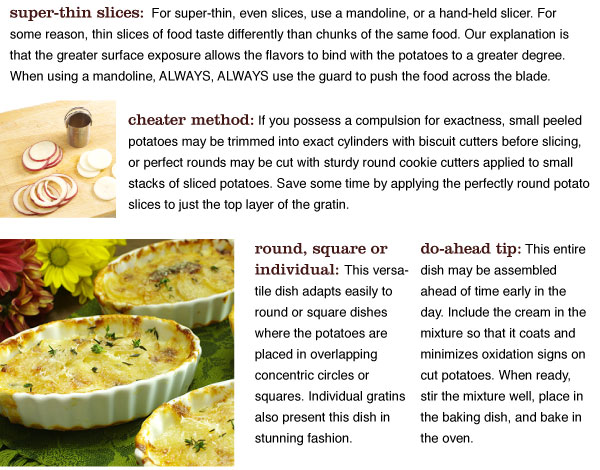 ALL-CLAD
ROASTING PAN

An excellent pan for roasting turkeys or large roasts with nonstick rack. Stainless steel construction for easy clean-up.

OXO
TURKEY BASTER

Keep the turkey moist by basting. Long-length baster reaches the panís bottom and redistributes the juices.

ENDURANCE TURKEY LIFTERS

Take away the drama! Move that turkey safely, securely, and easily with these perfectly designed turkey lifters.

LE CREUSET
BAKING DISH

Invest in oven-to-table baking dishes. The beautiful dishes bake evenly, then transfer to the table with elegance.

PIE
PREP TOOLS

Pie plates, rolling pins, crimpers, pie shields, servers, we have everything needed for making great pies!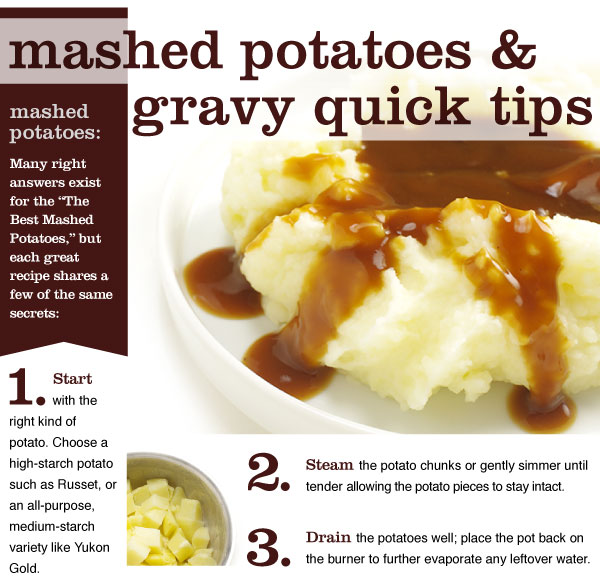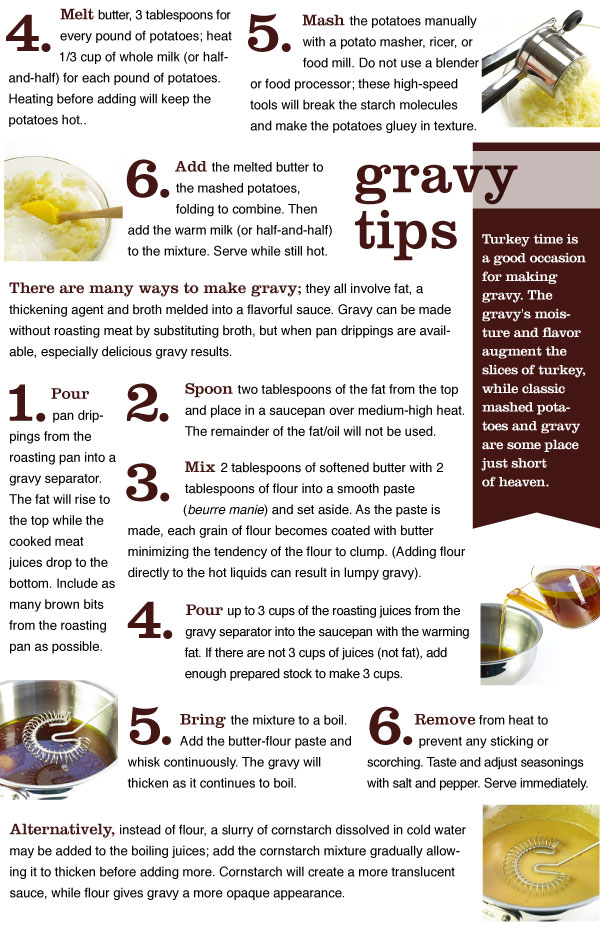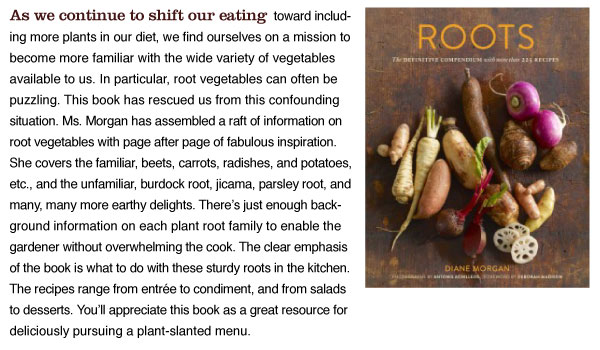 Once again, we express our gratitude to you as a key part of our business.
We wish you and yours a very Happy Thanksgiving season!

From all of us at Kitchen Kapers
Questions or Comments? Email us at customerservice@kitchenkapers.com

Like | Follow | Share | Learn | Ask

Kitchen Kapers | 1250 Marlkress Road | Cherry Hill, NJ 08003 | 800-455-5567
Copyright © 2013 Kitchen Kapers/Acorn Advisors.
All Rights Reserved. Reproduction in whole or in part without written permission is prohibited.