No-Knead Artisan Bread (October 2014)
We're baking bread the easy, flexible, no-knead way in our latest newsletter. Yes, you can, too!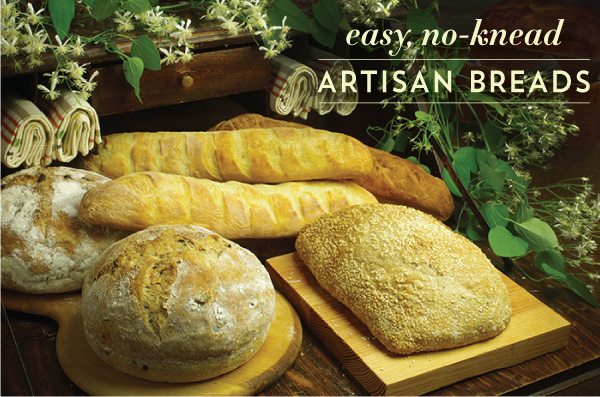 Baking fresh bread has never been easier! Mix simple ingredients, and let time and nature takeover. With no-knead methods requiring little hands-on time and ultimate timing flexibility, delicious artisan loaves are ready whenever you choose to enjoy them.
IN THIS ISSUE,
we're baking fresh bread, hot from the oven. We start with a basic
"Your First Loaf of Bread,"
(in both loaf and baguette form), followed by a classic
Olive Bread
, and a fabulously nutty
Sesame Bread
. Get your butter knife ready, delicious aromas and tastes await!

Master a few fresh-from-the-oven breads, and you'll never dine alone!

From all of us at Kitchen Kapers

Questions or Comments? Email us at customerservice@kitchenkapers.com

Sign up for our emails, we'll let you know what's new and keep you up-to-date with special sales and promotions.
Like | Follow | Share | Learn | Ask

Kitchen Kapers | 1250 Marlkress Road | Cherry Hill, NJ 08003 | 800-455-5567
Copyright © 2014 Kitchen Kapers/Acorn Advisors.
All Rights Reserved. Reproduction in whole or in part without written permission is prohibited.