Better Burgers
(June 2014)
Looking for a top-notch burger experience? We have the tips, tools and recipes for grilling better burgers!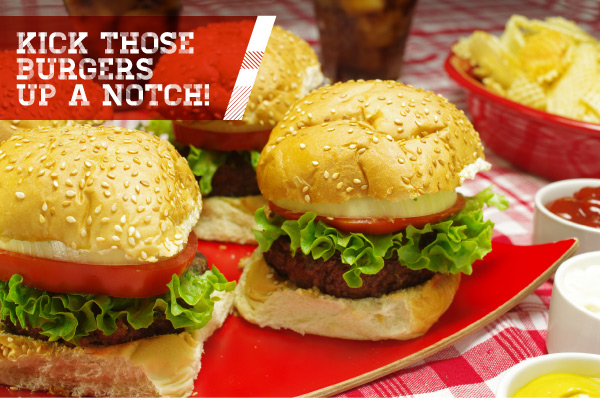 Hamburgers are nearly as American as mother and apple pie. With an entire summer season of outdoor grilling and al fresco dining ahead, it's time to refresh your burger-making skills and inject some fresh inspiration for kicking those burgers up a notch!


IN THIS ISSUE,
we're firing up the grill for everyone's favorite - a good burger. We start with a refresher course on making a better burger along with some burger grilling tips. Three tantalizing recipes from Bobby Flay follow –
Garlic Butter Burgers
,
Argentinean Burgers
, and
Sante Fe Burgers
. Get your appetites ready - it's going to be good!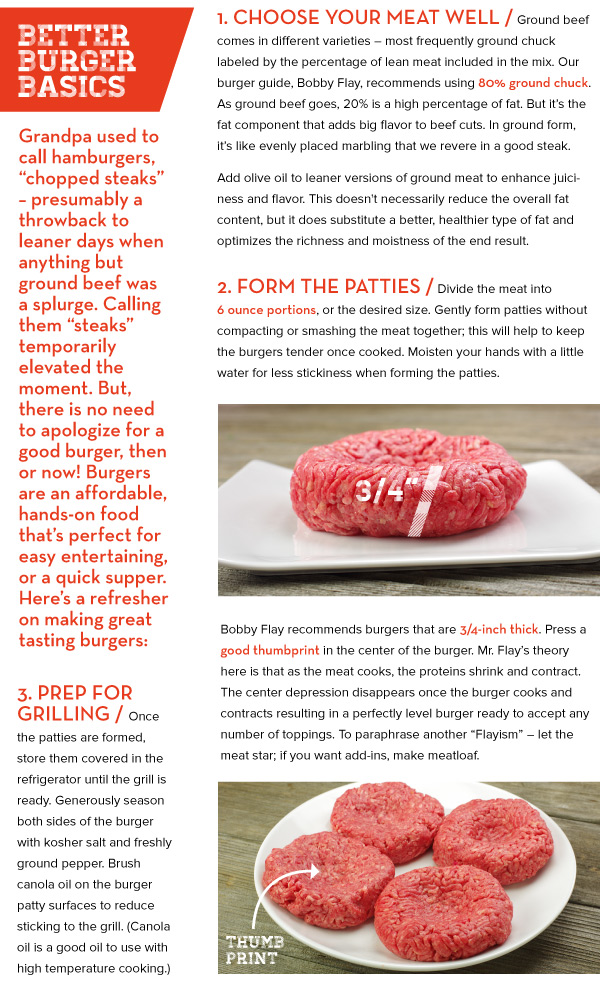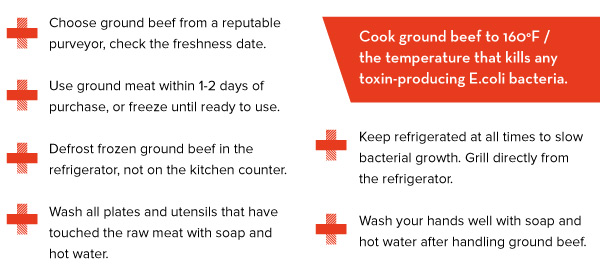 CHARCOAL COMPANION
2-IN-1 GRILL BRUSH

A clean grill is essential before grilling your next meal! Two-in-one design has stainless bristles and nylon scrubber.

CHARCOAL COMPANION
3-PC GRILLING SET

Use quality long-handled utensils while working the grill. Stainless construction, turner, brush and tongs with wooden handles.


CHARCOAL COMPANION
NONSTICK GRILL BASKET

A hinged non-stick basket that holds burgers, fish, and other foods securely on the grill. Flips food all at once.

BURGERS
ON THE GO


Save time making your patties before you fire up the grill! Make and store your patties in the fridge with this handy set.

STAINLESS STEEL
CHILI ROASTER

Roasted peppers are a perfect side dish for burgers. Tame those stuffed peppers while they roast with this rack.

STUFF-A-BURGER
PRESS

Serve juicy burgers stuffed with cheese and more at your next bbq with this ingenious Stuff-A-Burger Press.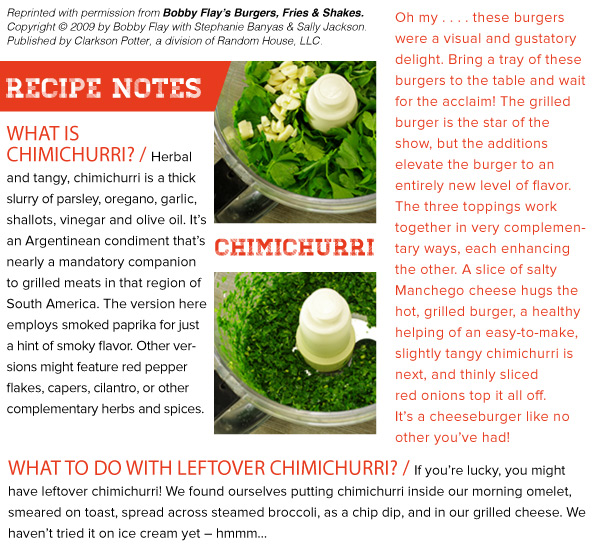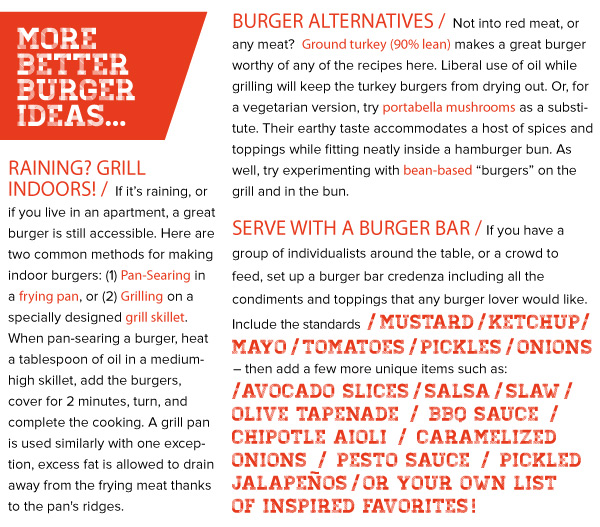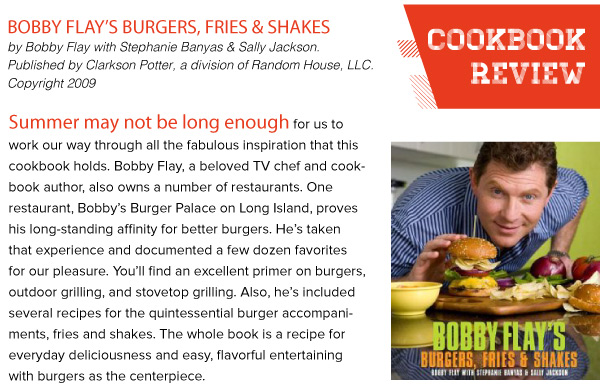 Reacquaint yourself with an American summer classic – the burger!

From all of us at Kitchen Kapers
Questions or Comments? Email us at customerservice@kitchenkapers.com

Sign up for our emails, we'll let you know what's new and keep you up-to-date with special sales and promotions.
Like | Follow | Share | Learn | Ask

Kitchen Kapers | 1250 Marlkress Road | Cherry Hill, NJ 08003 | 800-455-5567
Copyright © 2014 Kitchen Kapers/Acorn Advisors.
All Rights Reserved. Reproduction in whole or in part without written permission is prohibited.