Meltingly Good - Calzones & Stromboli (October 2014)
First cousins to the pizza, calzone and stromboli are just as delicious! We have appetizing varieties for you to try in our latest newsletter: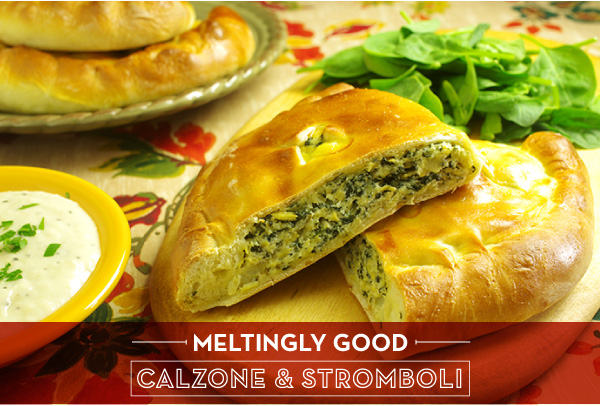 Who doesn't like pizza? The fresh hot crust, tangy sauce, meltingly good cheese, and everyone's favorite toppings. You'll find those same delicious characteristics in calzone and stromboli – perfect creations for any meal and ideal for game day.


Homemade pizza, calzone, or stromboli – delicious solutions for any mealtime!

From all of us at Kitchen Kapers

Questions or Comments? Email us at customerservice@kitchenkapers.com

Sign up for our emails, we'll let you know what's new and keep you up-to-date with special sales and promotions.
Like | Follow | Share | Learn | Ask

Kitchen Kapers | 1250 Marlkress Road | Cherry Hill, NJ 08003 | 800-455-5567
Copyright © 2014 Kitchen Kapers/Acorn Advisors.
All Rights Reserved. Reproduction in whole or in part without written permission is prohibited.