All In With Chocolate
(January 2014)
Try these easy to make & decedent chocolate desserts & indulge your sweetheart with some homemade yum this Valentine's Day!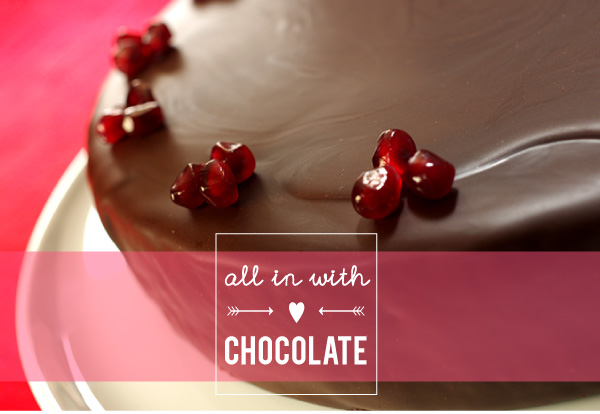 Love appears in our lives in many ways every day of the year, but it's fun to acknowledge and celebrate our affections with a day dedicated to those that are special in our lives. Some mark the occasion with cards or flowers, however, we think chocolate says it best!

IN THIS ISSUE, we're celebrating with chocolate. We start with a delicious recipe for Best Cocoa Brownies, proceed to individual Molten Chocolate-Raspberry Cakes, then on to a decadent, near-flourless cake known as the Queen of Sheba. Along the way, you'll develop your cooking skills with tips for working with chocolate, and a primer on how to beat egg whites. Let's get baking!


Delight in all of the loving relationships in your life,
and treat them to a handcrafted chocolate dessert.

From all of us at Kitchen Kapers
Questions or Comments? Email us at customerservice@kitchenkapers.com
Did someone forward this message to you?
Sign up for our emails, we'll let you know what's new and keep you up-to-date with special sales and promotions.
Like | Follow | Share | Learn | Ask

Kitchen Kapers | 1250 Marlkress Road | Cherry Hill, NJ 08003 | 800-455-5567
Copyright © 2014 Kitchen Kapers/Acorn Advisors.
All Rights Reserved. Reproduction in whole or in part without written permission is prohibited.