Enjoying Croissants
(March 2014)
14 ways to enjoy croissants along with 3 step-by-step recipes.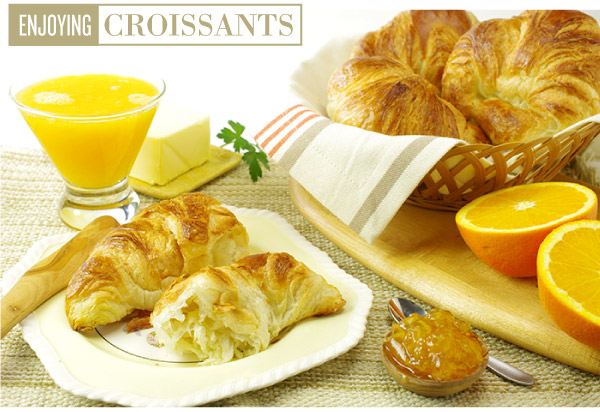 Croissants are a bread form with a myriad of possibilities! Whether from your favorite bakery or fresh from your oven, the flaky layers of buttery dough are amazing at breakfast, lunch, or dinner. The real secret about to be revealed? Croissants are very easy to make!
IN THIS ISSUE,
we're starting with the end in mind - seven ways to enjoy ready-made croissants, then back to the beginning with a tutorial on
how to make your own croissants
,
Butter
,
Ham & Cheese
, and
Chocolate
. With this multi-layered dough at the ready, you'll find
another seven ways
to enjoy this special, yet easy pastry!


Change up your bread choices by
choosing croissants and enjoy them in creative ways!

From all of us at Kitchen Kapers
Questions or Comments? Email us at customerservice@kitchenkapers.com

Sign up for our emails, we'll let you know what's new and keep you up-to-date with special sales and promotions.
Like | Follow | Share | Learn | Ask

Kitchen Kapers | 1250 Marlkress Road | Cherry Hill, NJ 08003 | 800-455-5567
Copyright © 2014 Kitchen Kapers/Acorn Advisors.
All Rights Reserved. Reproduction in whole or in part without written permission is prohibited.