Relish Summer (September 2014)
Zucchini, corn, peppers, onions – they're all busting out of our gardens and into our kitchens. We're turning them into some tasty relishes this week!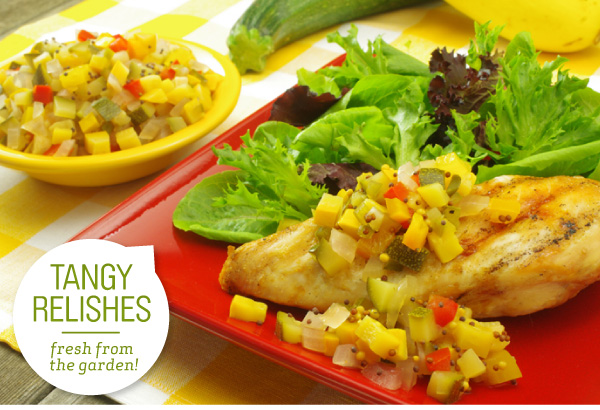 The boom is on! The vegetable boom, that is. The season's best vegetables are everywhere, just picked, super-fresh, and ready for your kitchen wizardry!
IN THIS ISSUE,
we're tackling a variety of vegetables in the kitchen with some basic prep techniques. Then we transform them into a trio of tangy relishes that add plenty of pep to just about any dish. We've included a colorful
Confetti Relish
, a
Sweet and Spicy Corn Relish
, and a unique
Spicy Pepper Relish
. Keep in the fridge, or preserve in jars – your choice!


Relish all the garden freshness around you at this special time of year!

From all of us at Kitchen Kapers
Sign up for our emails, we'll let you know what's new and keep you up-to-date with special sales and promotions.
Like | Follow | Share | Learn | Ask

Kitchen Kapers | 1250 Marlkress Road | Cherry Hill, NJ 08003 | 800-455-5567
Copyright © 2014 Kitchen Kapers/Acorn Advisors.
All Rights Reserved. Reproduction in whole or in part without written permission is prohibited.