It's Not A Party Without Cake (May 2014)
Because it's not a party unless there's cake!
Celebrate this spring with these simple, but elegant cake recipes.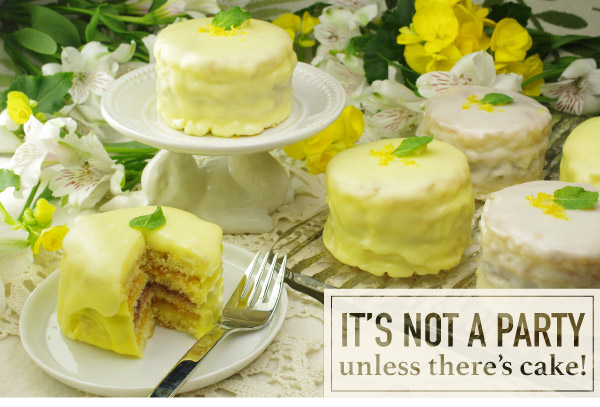 Julia Child famously commented, "A party without a cake is just a meeting." With her trademark air of confidence, she helped us define the role of cake as an essential part of celebrations. And, springtime brings many reasons to party - Mother's Day, graduations, bridal events, Father's Day - plenty of opportunity ahead for a party cake!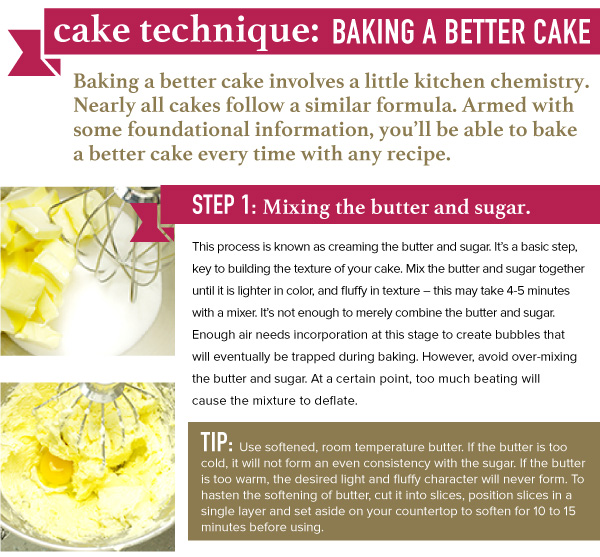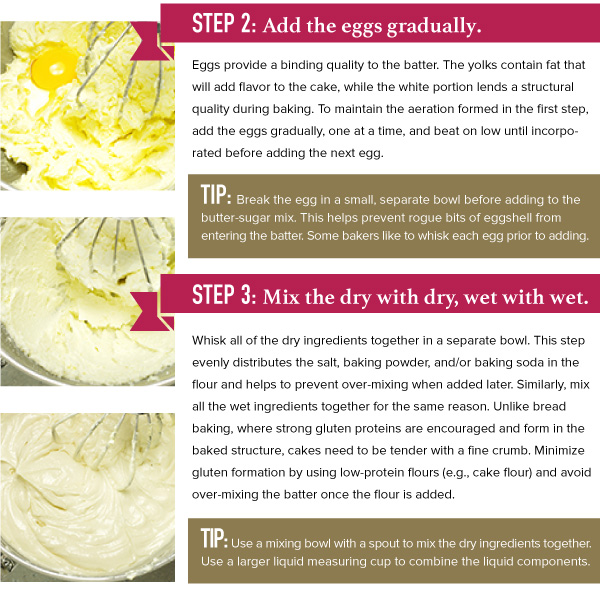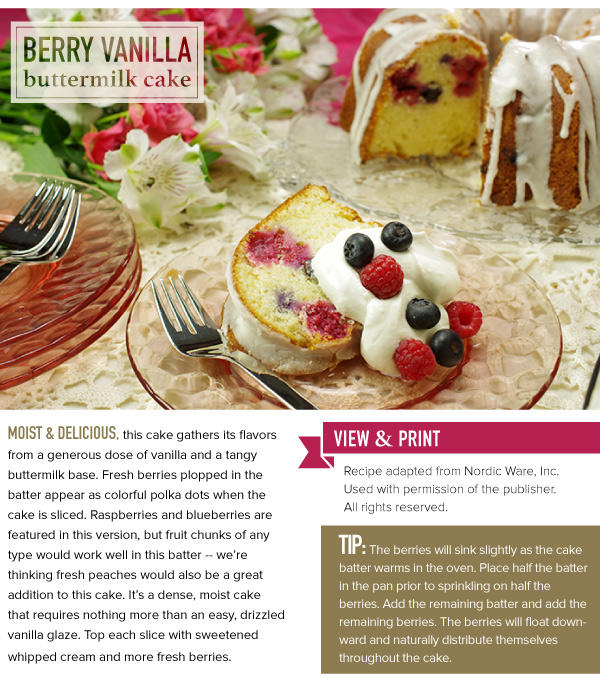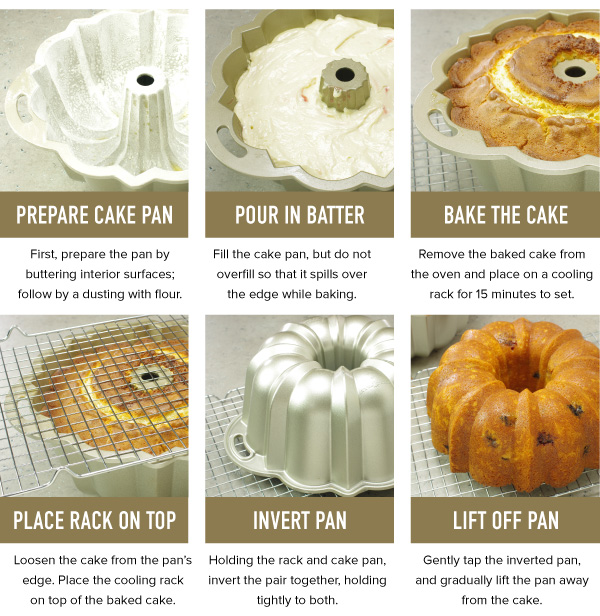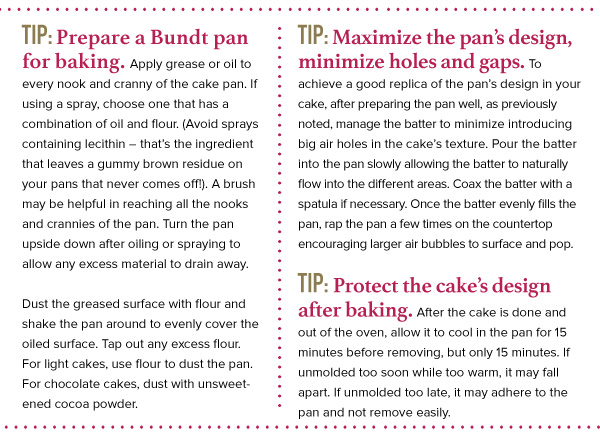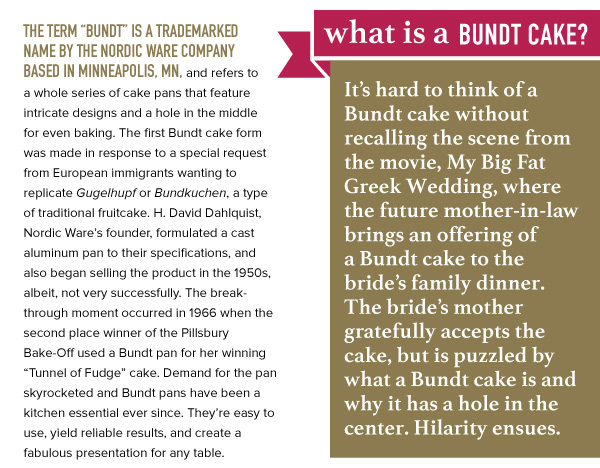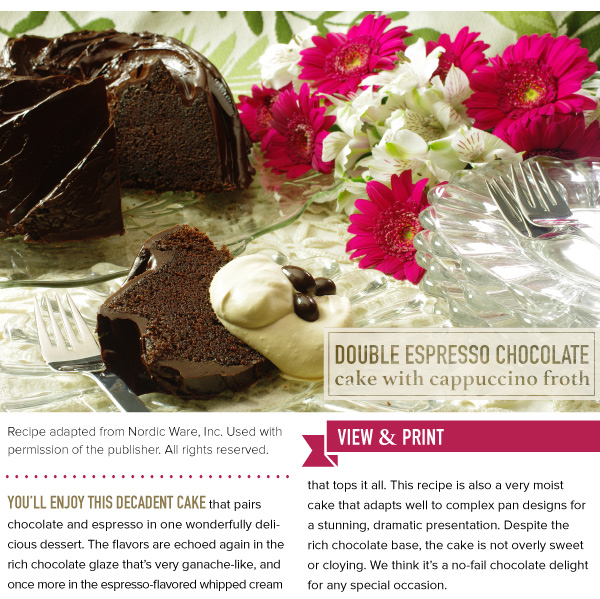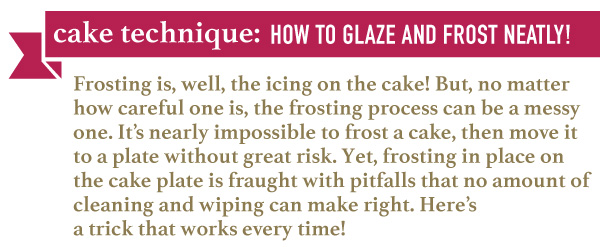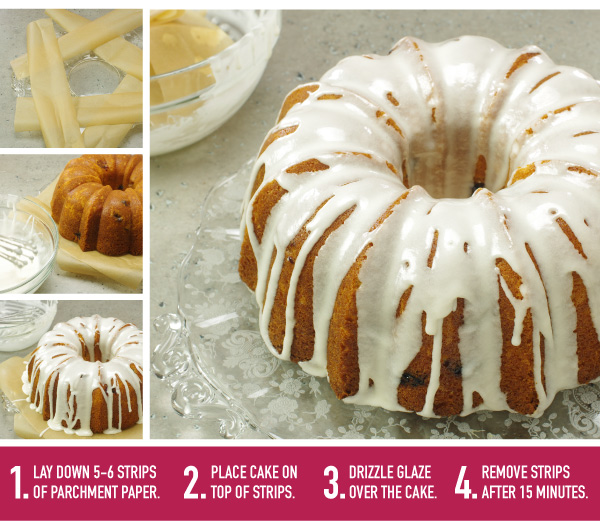 NORDIC WARE PLATINUM COLLECTION ORIGINAL BUNDT PAN

It's a kitchen essential -- the classic Bundt pan design. Made of cast aluminum.

NORDIC WARE PLATINUM COLLECTION HERITAGE BUNDT PAN

A wonderful design of swirls creates a fabulous looking cake. Proudly made in USA.

NORDIC WARE
BLOSSOM
BUNDT PAN

A great design with plenty of niches for holding icing, berries and other toppings.

ROUND
BISCUIT CUTTERS

This set of 4 stainless cutters is great for cutting biscuits, cookies and making mini cakes!

SHEET
PANS

Also know as a jelly roll pan, choose either a natural or nonstick finish.

COOLING
RACKS

Another kitchen essential -- use cooling racks to properly finish the baking process.

WMF
BALL WHISK

Drizzle glazes and icings with this open-tipped whisk. Unique design whisks well.

OFFSET
SPATULA

Unique angle makes this tool indispensable when icing cakes of all kinds.

LE CREUSET MEDIUM
SILICONE SPATULA

Scrape down the sides of bowls often when making cakes. Silicone & wood.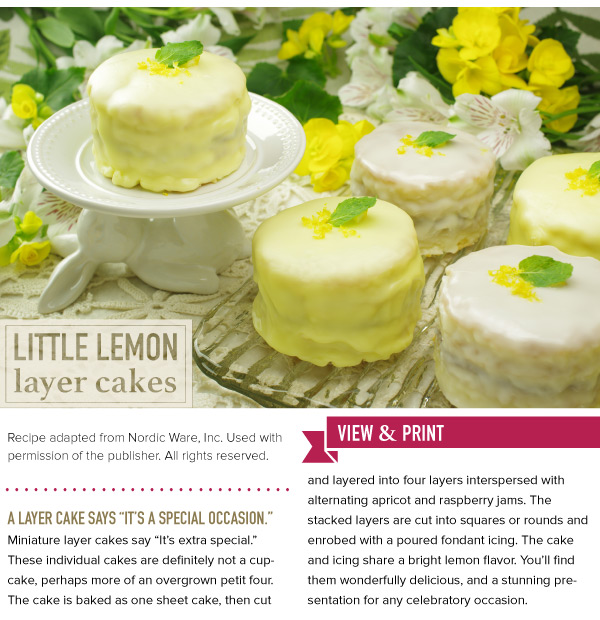 If it's true that it's not a party unless there's cake,
we're pretty sure that the converse
is also true - if there's cake, it's a party!
Enjoy your spring celebrations!

From all of us at Kitchen Kapers
Questions or Comments? Email us at customerservice@kitchenkapers.com
Sign up for our emails, we'll let you know what's new and keep you up-to-date with special sales and promotions.
Like | Follow | Share | Learn | Ask

Kitchen Kapers | 1250 Marlkress Road | Cherry Hill, NJ 08003 | 800-455-5567
Copyright © 2014 Kitchen Kapers/Acorn Advisors.
All Rights Reserved. Reproduction in whole or in part without written permission is prohibited.