Stress-Less Thanksgiving
(November 2014)
We've have all the basics and do-ahead tips you'll need for enjoying getting ready for Thanksgiving!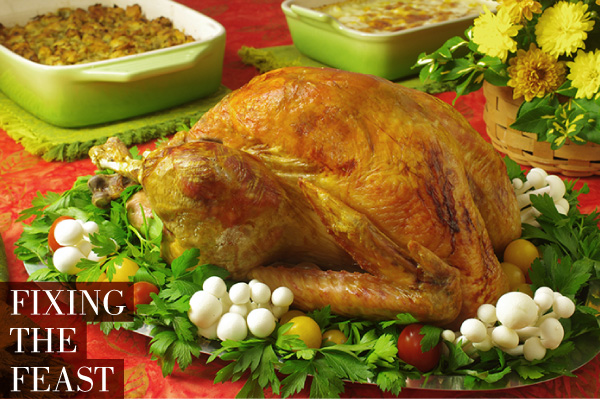 Erma Bombeck, domestic goddess and humorist, once wrote: "Thanksgiving dinners take eighteen hours to prepare. They are consumed in twelve minutes. Half-times take twelve minutes. This is not coincidence."
IN THIS ISSUE,
we're focused on savoring the process of fixing the Thanksgiving feast. It's not just the time at the table, it's about making kitchen time pleasurable while creating delicious food as we're reminded, once again, to live with gratitude. Key to enjoying the feast is planning, knowing what can be done ahead of time, and tried-and-true recipes. We have for you the
Perfect Roast Turkey
,
Old-Fashioned Do-Ahead Bread Stuffing
, and
Parmesan-Crusted Creamed Corn
.

In this season of thanks, we are thankful for you -- your friendship and support.


From all of us at Kitchen Kapers
Questions or Comments? Email us at customerservice@kitchenkapers.com

Sign up for our emails, we'll let you know what's new and keep you up-to-date with special sales and promotions.
Like | Follow | Share | Learn | Ask

Kitchen Kapers | 1250 Marlkress Road | Cherry Hill, NJ 08003 | 800-455-5567
Copyright © 2014 Kitchen Kapers/Acorn Advisors.
All Rights Reserved. Reproduction in whole or in part without written permission is prohibited.