Vinaigrette 101
(May 2014)
Learn the basics of making your own vinaigrette and salad dressing in our latest newsletter.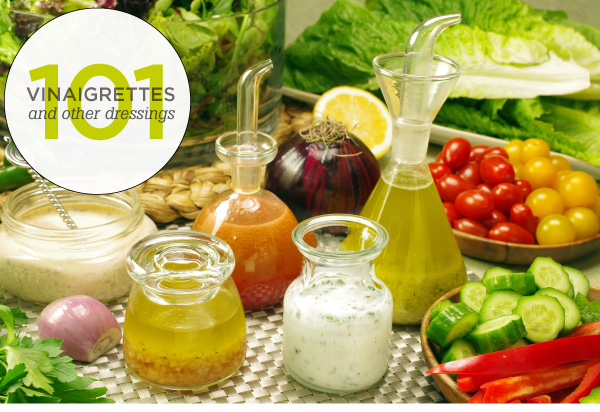 Spring greens and local summer vegetables are appearing in farmers' markets. (There were moments this past winter when we wondered if this moment would ever arrive!) But, as tasty as these fresh harvests are on their own, it's the marriage with a great dressing that makes them sparkle and satisfy our taste buds.
IN THIS ISSUE,
we demystify what it takes to make a sensational dressing and how easy it is to improvise your own. You'll find a classic
White Wine Vinaigrette
, a tangy
Ginger-Mustard Dressing
, and a creamy
Little Ranch Dressing
- each imparting a different personality while amplifying the goodness of your salad's fresh vegetables.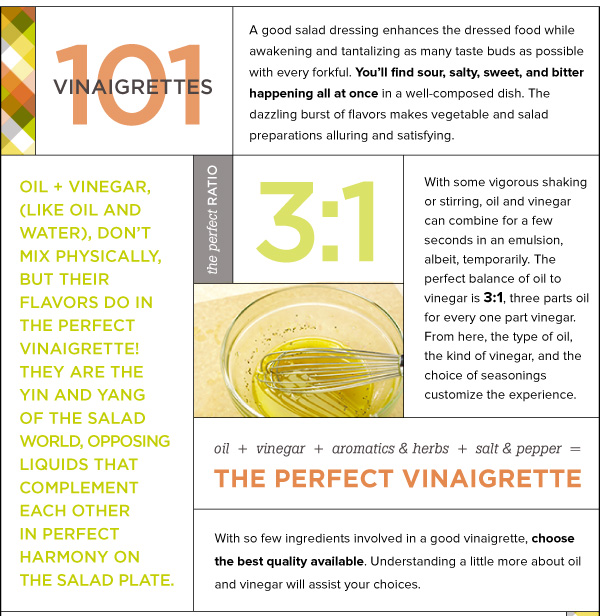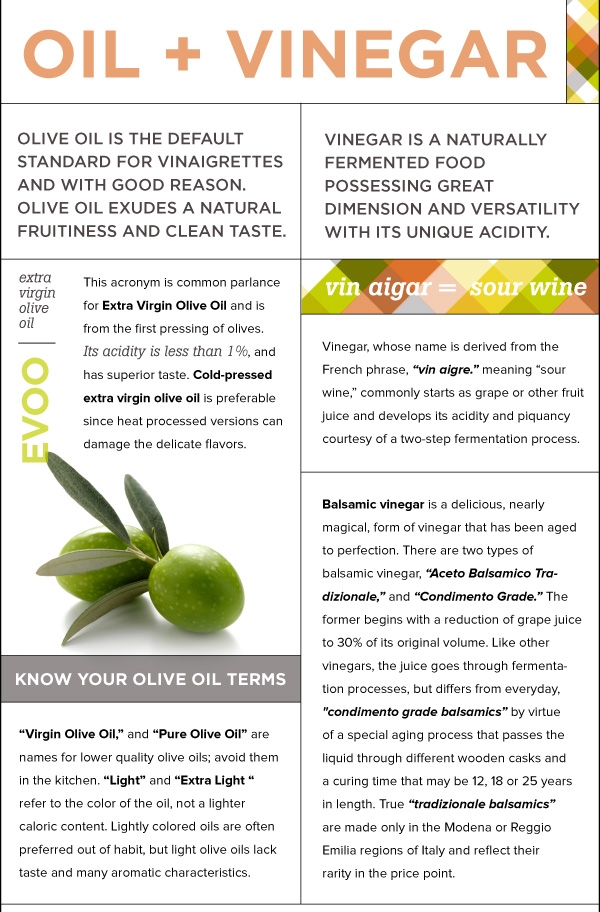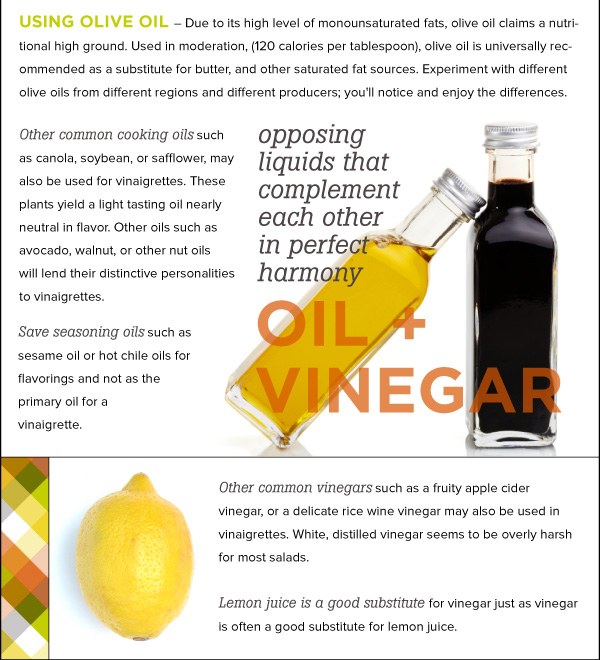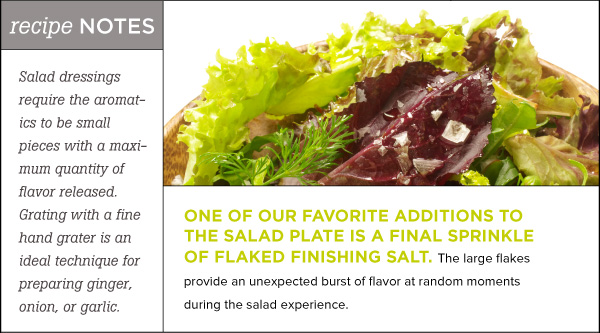 CHEF'N
EMULSTIR

It's a storage jar and whisk in one! With a few hand cranks, dressing is mixed and re-mixed quickly and effectively.

SALAD DRESSING
CRUETS

Serve and store your homemade salad dressings and vinaigrette, also works great for marinades!

KUHN RIKON
MILL

The ceramic grinder and unique design make this one of our favorite mills. It's perfect for salt, pepper and spices!

OXO
SALAD SPINNER

Always, always wash fresh vegetables well. A salad spinner is the most thorough way to wash and dry greens.

EVO
SPRAYER

Spray and distribute olive oil with one easy squeeze. This non-aerosol dispenser resists clogging and always delivers.

COVER
BLUBBER

Super stretchy food saver is made of food-safe rubber that is a better alternative to plastic or cling wrap. Plus, it's reusable!

THE VERSATILE
MORTAR & PESTLE

Quickly grind spices and garlic to make flavorful pastes for all of your cooking. Choose from marble, ceramic, bamboo and stone.


IMMERSION
BLENDERS

Quickly and easily emulsify dressings with a hand blender. Works well even with small quantities - a true kitchen helper!

SALAD
BOWLS

Show off your salads! Choose from our collection of wood, glass, melamine and ceramic salad bowls in a variey of shapes.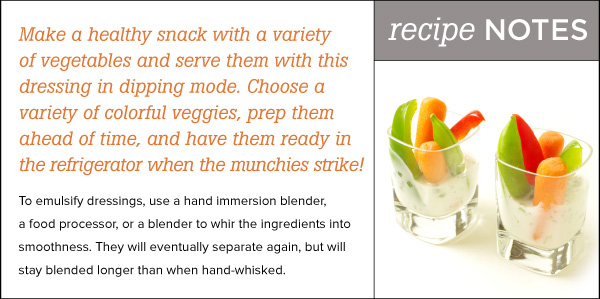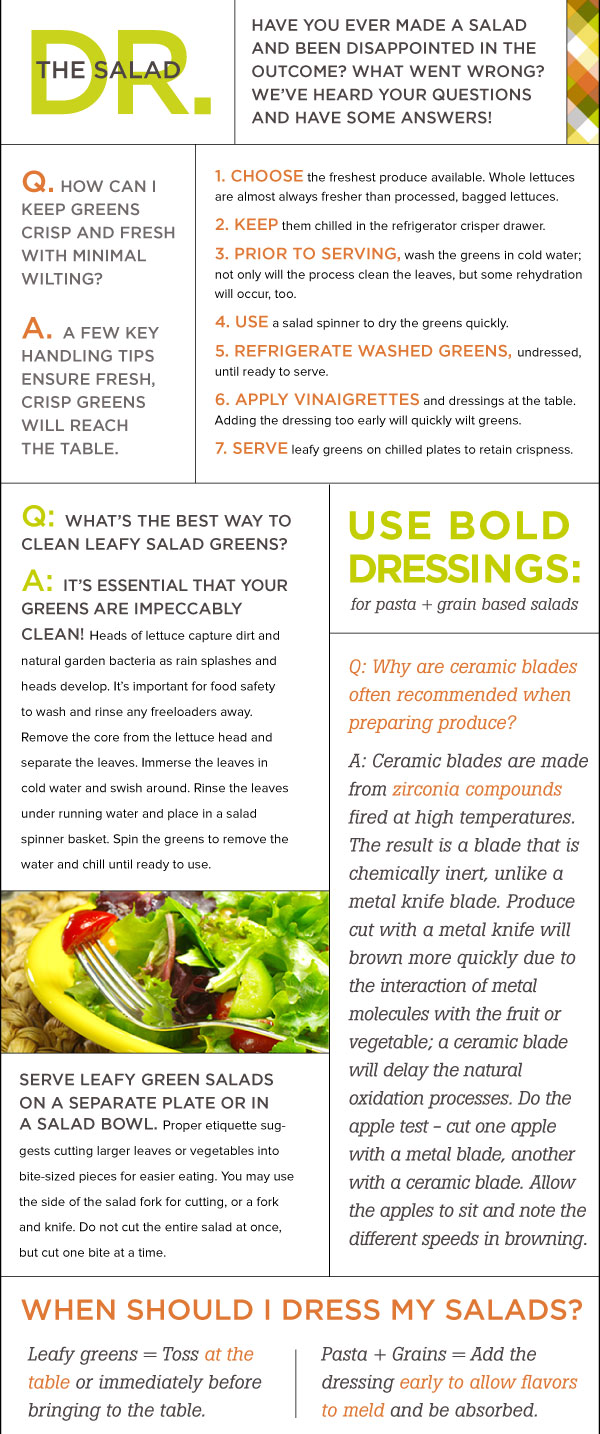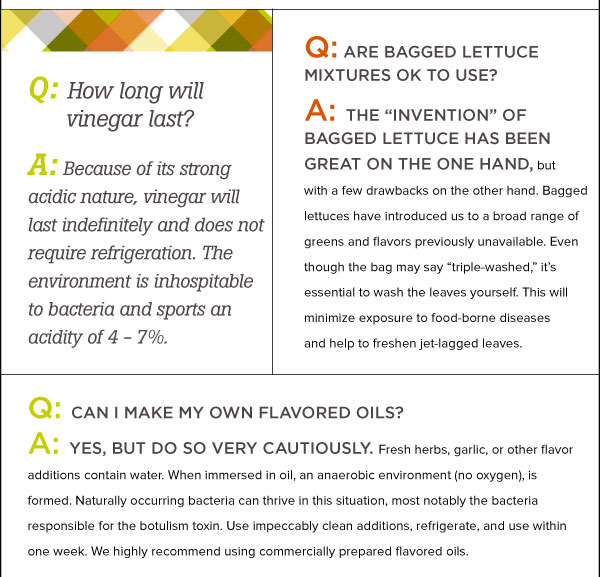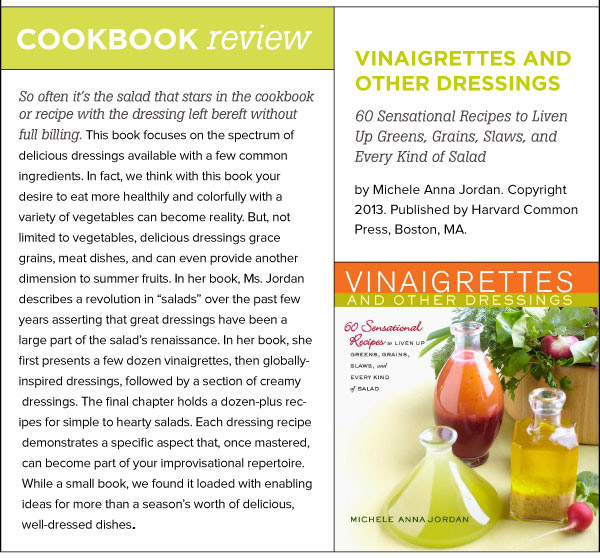 Accessorize spring salads and vegetables
with freshly-made, delicious dressings!

From all of us at Kitchen Kapers
Questions or Comments? Email us at customerservice@kitchenkapers.com

Sign up for our emails, we'll let you know what's new and keep you up-to-date with special sales and promotions.
Like | Follow | Share | Learn | Ask

Kitchen Kapers | 1250 Marlkress Road | Cherry Hill, NJ 08003 | 800-455-5567
Copyright © 2014 Kitchen Kapers/Acorn Advisors.
All Rights Reserved. Reproduction in whole or in part without written permission is prohibited.