Ready for some tender, fall-off-the-bone barbecue ribs? Learn how to make the best barbecue ribs ever with these grilling and smoking techniques plus, three great bbq rib recipes.
IN THIS ISSUE:All About Barbecue Ribs:
St. Louis Style Pork Ribs | Babyback Pork Ribs | Pork Spare Ribs | Pork Rib Tips | Country Pork Ribs | Baby Back Beef Ribs | Beef Ribs | Beef Short Ribs | Beef Riblets
Techniques:
Setting Up The Grill To Smoke & Cook BBQ (barbecue) Ribs
How To Trim & Prepare Ribs For The Grill

The Secret to Great BBQ (barbecue) Ribs - Grill By Temperature Not Time.

How To Properly Smoke Ribs
Grilling Safety
Recipes:
Blue Ribbon Barbecue Pork Ribs | Apricot Glazed Pork Ribs | Memphis Dry Rubbed Pork Ribs
Cookbook Review:
Ribs, Chops, Steak & Wings
by Ray "Dr. BBQ" Lampe from Chronicle Books.
What are you waiting for? Let's light the grill and get started!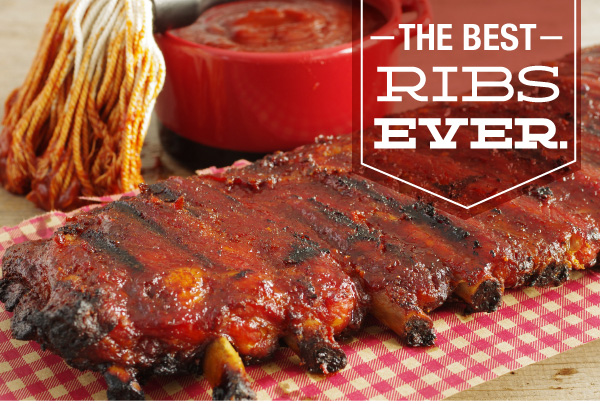 Mention BBQ ribs, and ears perk up. Produce a platter of delicious, fresh-from-the-grill ribs, and mouths start to water. Claim you have the best method for BBQ ribs and watch the opinions fly!

IN THIS ISSUE, we're all about making succulent, tender, fall-off-the bone ribs. Learn which cut of meat to use, what type of grilling method to use, and how to infuse fabulous flavor. BBQ ribs are dominating the grill this week.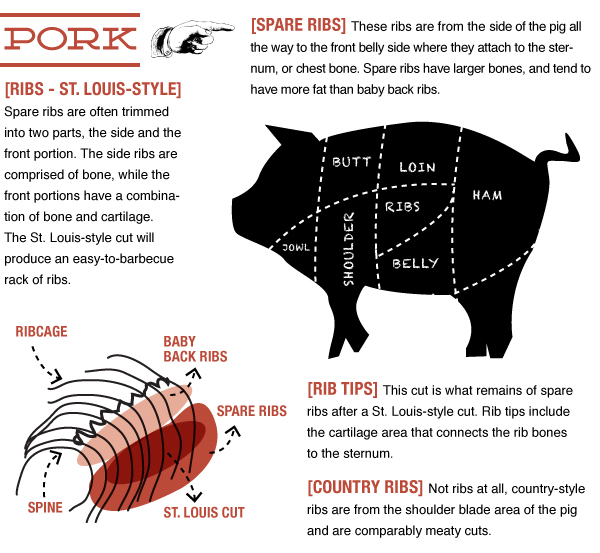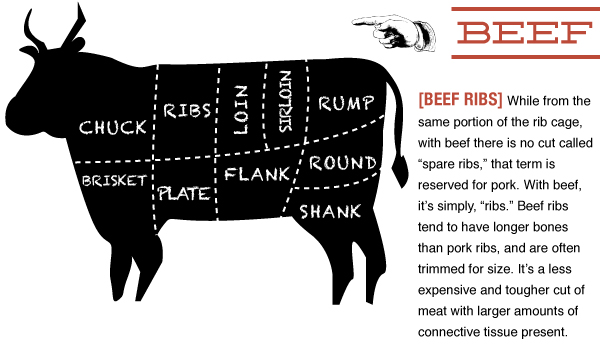 GRILL-TOP RIB RACK

Space-saving Charcoal Companion Non-Stick Grill-Top Rib Rack keeps four racks of ribs upright for even cooking. Also, makes more room on the grill for other foods.


BBQ & GRILLING TOOLS

We have the tools you need for basting, turning and flipping your grilled meat, poultry, fish and vegetables. Don't forget the two bbq essentials, a pair of long tongs and a good baster!


This all natural, fat-free and lip-smackin' barbecue sauce goes absolutely perfect on tender ribs! Use as a sauce or marinate for beef, pork, chicken and fish, too.